Trolling Rig Combo
$99.00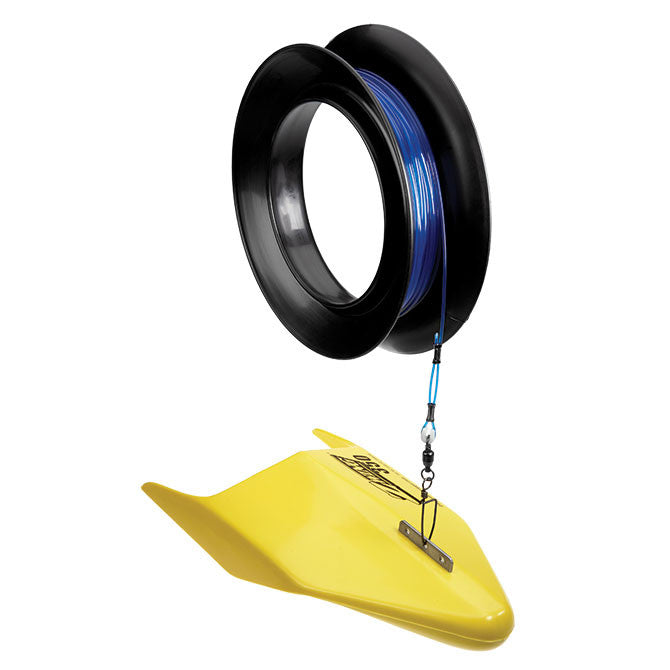 Description
Use
Video
Shipping
The Trolling Rig is a set up that allows you to reach the depths without a downrigger mounted to your boat. The assembly includes:

Includes a 10" Cuban Yo-Yo
75ft of 400lb soft mono line
a 250lb ball bearing swivel
Zwing 150 Black (or) Yellow

Step 1: Connect your downrigger tow line to the center hole of the Zwing bracket – this is your tow point. The smooth hydrodynamic design puts you in complete control of depth and lateral location of your line.

Step 2: Deploy to the desired depth. Add 5' – 10' of extra line to compensate for trolling angle and blowback.

Step 3: Connect fishing line to downrigger cord.

Shipping rates available at checkout.