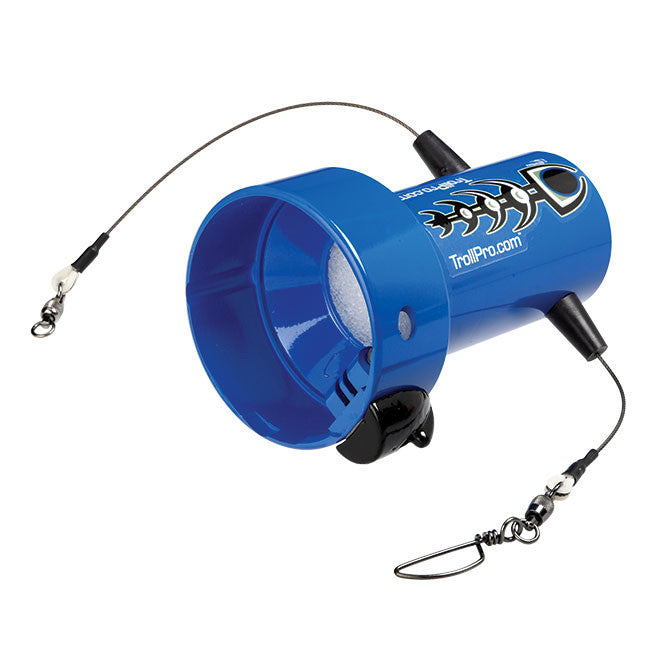 Description
Use
Video
Shipping
The TrollPro3-DR™ Down Rigger Series is a Go-Pro camera housing attached to your Zwing setup.

Attach your GoPro camera inside, clip onto your downrigger cable and add your Zwing – you're ready to fish and record. The TrollPro3-DR™ housing is compatible with the GoPro™ HD Hero, HD Hero2, HD Hero3, HD Hero3+, and the new HD Hero4 cameras.

Step 1: Connect your downrigger tow line to the center hole of the Zwing bracket – this is your tow point. The smooth hydrodynamic design puts you in complete control of depth and lateral location of your line.

Step 2: Deploy to the desired depth. Add 5' – 10' of extra line to compensate for trolling angle and blowback.

Step 3: Connect fishing line to downrigger cord.

Shipping rates available at checkout.